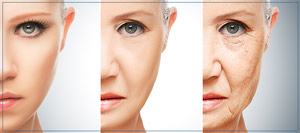 How Much Do Thermage Treatments Cost in Lake Zurich, IL?
Improve the appearance and make your skin tighten with a thermage treatment. Dr. Jacek W. Graczykowski, M.D., and his professional team provide affordable treatment to get your desired beauty goals. Thermage is a cosmetic procedure in which heat is utilized to tighten the loose and disordered collagen and give the skin a firm, lifted appearance. Thermage treatment applies to certain areas of the body such as  hands, arms, knees, forehead, and other body parts. To reduce the sign of aging and restore the skin condition, contact us or schedule an appointment online. We are located at 303 N Rand Rd, Lake Zurich, IL 60047.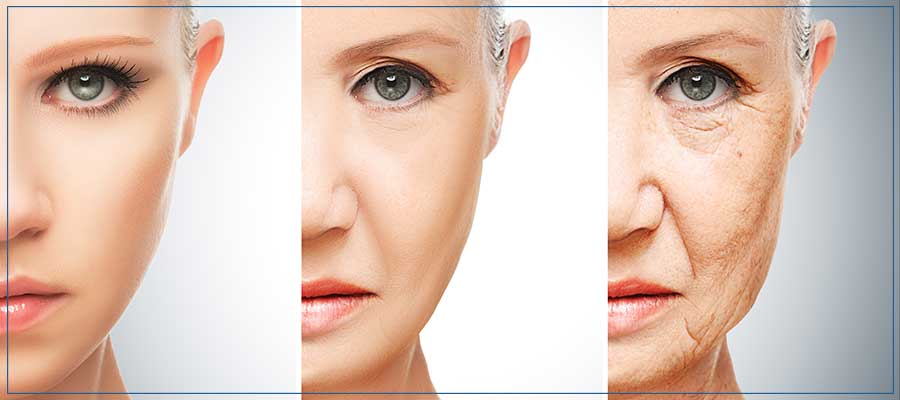 Table of Contents:
What is Thermage treatment for?
Who is a good candidate for Thermage?
What Factors Influence the Cost of Thermage?
How Much Do Thermage Treatments Cost?
There are many different types of skin rejuvenation treatments available on the market today, so it can be tricky trying to figure out which one is best suited for your current skin condition and desired results. Thermage treatments are an excellent option for those with mild to moderate effects of aging in their skin and wish for a tighter, more youthful complexion. With incredible results from just one treatment, Thermage is a minimally-invasive option for those who wish to avoid going under the knife but would feel more confident if they could have the effects of aging on the skin reversed.
What is Thermage treatment for?

Thermage treatments are a skin rejuvenation procedure that is used to offer a more youthful appearance to the facial skin. It works by using radiofrequency waves being delivered deep into the dermal layers, heating up the tissue to cause micro-wounds. The skin then starts a natural healing process that leads to the production of new collagen and elastin, which is the main factor in reducing the appearance of fine lines and wrinkles. The stimulation of collagen and elastin leads to smoother, more evenly toned complexion, taking years off of your overall appearance. The primary function of Thermage is to tighten the skin to reverse the effects of aging.
Who is a good candidate for Thermage?

Thermage can be an effective treatment for anyone who is considered middle-aged and has mild or moderate laxity in the skin that would like to reduce the appearance of aging. It can reduce sagging in the neck, jowls, brows, cheeks, and eyelids, and tighten all of the treated skin to reduce the effects of aging leading to fine lines and wrinkles. Thermage is not recommended for those who have sufficient laxity in their skin to qualify for a surgical facelift as the desired results will likely not be attainable for that level of severity. The most common age for patients to receive Thermage is anywhere between 30 and 60 years of age, but people in their 20s may opt for the treatment as a preventative measure for maximizing collagen production. Thermage is not recommended for those who have accumulated significant sun damage to their skin that is beyond reparation, those who have any metal implants close to or in the areas that they wish to have treated, and those who are considered severely obese.
What Factors Influence the Cost of Thermage?

Some factors that will be influential to the total cost of your Thermage treatments include the experience level that the treatment provider has, and if they have done any extra training for administering the treatments. As well, the cost of Thermage treatments will vary depending on the average cost of the treatment in your area, as it can vary from state to state and if you reside in rural, urban, or suburban areas. The cost-of-living index will determine some of these cosmetic costs for the clinic you visit for the treatment. Finally, the total cost of your Thermage treatments will be heavily influenced by how many treatments you will need in order to obtain your desired results.
How Much Do Thermage Treatments Cost?

With so many factors influencing the total costs of Thermage treatments, it can be difficult to provide an accurate estimate of the total costs without a consultation to determine how many treatments you may require and the size of the area that is being treated. Typically, the price per treatment can range anywhere from $1,000 to $5,000 depending on where the procedure is done and the size of the area that is being treated. However, Thermage is able to provide results after just one treatment that continue to develop for months after the treatment has been done, so most people will only require the one treatment to reach their desired results. It is common though for patients to opt for a maintenance treatment once every year or two to keep their results sustainable. Here at Cara Mia MedSpa, we offer a payment plan for cosmetic treatments, so schedule a consultation with us today for a more accurate price estimation for our Thermage treatments and to learn more about our payment options.

For more information, contact us today to book an appointment. We are conveniently located at 303 North Rand Road, Lake Zurich, IL 60047.  We serve clients from Lake Zurich IL, Hawthorn Woods IL, Deer Park IL, Tower Lakes IL, Barrington IL, Kildeer IL,  and surrounding areas.