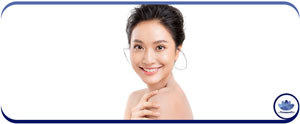 HydraFacial MD Specialist Questions and Answers
Hydrafacial is the key to your skin health. Hydrafacial provides hydration to your tone and texture and helps with your pores and congestion. For more information,

call us

or

schedule an appointment online

. We serve patients from Lake Zurich IL, Barrington IL, Kildeer IL, Deer Park IL, Tower Lakes IL, and Hawthorn Woods IL.

If you are looking for a non-invasive aesthetic treatment to help you achieve smoother, clearer, more radiant skin, the rejuvenating HydraFacial ™ MD treatments offered at Cara Mia Medspa may be the right choice for you! This skin resurfacing treatment removes the outer layer of dead skin cells and unclogs pores, while hydrating and moisturizing the healthy, undamaged skin below. Each HydraFacial MD treatment can be customized to fit your specific skin concerns and help you achieve healthier younger-looking skin.
Do you want to find out how you can improve the overall quality of your skin with the HydraFacial MD treatments offered at Cara Mia Medspa? Contact our office in Lake Zurich today for further information or to schedule a consultation with a member of our expert staff!
What is HydraFacial ™ MD?
HydraFacial MD is a customizable, four-step treatment that can be used on patients with a variety of skin concerns and skin types. This nourishing skin resurfacing treatment can be used on the face, neck, arms, hands, and décolleté and works to improve uneven skin tone and texture, reduce the appearance of fine lines and enlarged pores, and improve the overall quality of the skin. HydraFacial MD cleanses and exfoliates the skin, extracts dirt, oils, and makeup residue that may be clogging pores, and hydrates and moisturizes the skin with a unique antioxidant rich serum, resulting in a brighter, healthier, younger-looking appearance.
How long does a treatment session last?
A treatment session typically lasts 45 to 60 minutes and can easily be fit into a daily routine or lunch hour. There is little to no downtime associated with HydraFacial MD treatments and most patients immediately return to their normal activities after a treatment session. HydraFacial MD treatment times may vary from patient to patient. Treatment times depend on the condition being treated, the area being treated, and the patient's goals for treatment.
How many treatments do I need?
We typically recommend at least six HydraFacial MD treatment sessions scheduled approximately two to four weeks apart in order to achieve optimal results. Depending on the condition of your skin, you may require additional treatments in order to achieve your aesthetic goals. We may recommend additional follow-up treatments in order to maintain or prolong your results.
Am I a candidate?
Men and women who are interested in improving the overall quality of their skin with a moisturizing and nourishing skin resurfacing treatment are candidates for this rejuvenating treatment. During your consultation, we will review your specific skin concerns and desired results of treatment, and help determine the appropriate treatment plan to best fit your needs.
Are you interested in finding out how you can benefit from the HydraFacial™ MD treatments offered at Cara Mia Medspa? Contact our office in Lake Zurich today for more information or to schedule a consultation with a member of our team. We look forward to assisting you!