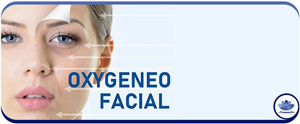 Oxygeneo Facial Questions and Answers
At Cara Mia Medspa we create a customized treatment plan for your specific skin concerns. If you want to achieve healthier skin through oxygen treatments,

Contact us

Now! We serve patients from Lake Zurich IL, Barrington IL, Kildeer IL, Deer Park IL, Tower Lakes IL, and Hawthorn Woods IL.

If you are looking for a new and innovative way to improve both the appearance and health of your skin, OxyGeneo treatment could be a great option for you! At Cara Mia Medical Spa, we offer OxyGeneo treatment that is safe and painless for all skin types. If you are interested, we would love to meet you to discuss your aesthetic goals.
What is an OxyGeneo facial?
An OxyGeneo facial has three stages: 1) Exfoliate 2) Infuse 3) Oxygenate. Similar to microdermabrasion, OxyGeneo facials exfoliate the skin by removing dead skin cells from the surface. However, OxyGeneo facials go further than microdermabrasion by oxygenating and infusing essential revitalizing nutrients into your skin.
The first step is to remove the dead skin cells on the surface of your skin, using cleansing capsule called Capsugen, smoothing and renewing your skin in order to prepare it for the infusion of revitalizing nutrients. The next step is to infuse active nutrient-rich gels such as NeoBright NeoRevive or Charcoal Balance, NeoRevive is used for rejuvenation and anti-aging. NeoBright brightens your skin and improves its texture. Charcoal Balance clears Acne. Finally, OxyGeneo creates CO2 bubbles that lightly burst on the surface of your skin. This triggers a physiological response that sends oxygen-rich blood to the specified area, which increases skin metabolism and capillary flow, and optimizes your skin's ability to absorb the active nutrients.
OxyGeneo facials are safe for all skin types and are able to treat any sensitive skin issue without irritation.
How often should I get an OxyGeneo facial?
If you have a specific skin issue that you are using OxyGeneo to correct, such as sun damage or acne, we recommend that you get treatment once a week for optimal results. Once the issue is corrected, we recommend that you receive OxyGeneo treatment once every four to six weeks to maintain optimal results.
How long do OxyGeneo facial results last?
The first time you get an OxyGeneo facial, the results will likely only last for about seven days. However, OxyGeneo facials have a cumulative effect, so the more facials you get, the longer the results will last. During the course of treatment, the results should last four to six weeks, and eventually as long as one to three months. That said, most dermatologists recommend getting treatment every four to six weeks to maintain optimal results.
How do OxyGeneo facials feel?
OxyGeneo facials are like a massage for the face. Since OxyGeneo treatment does not require a vacuum procedure, the exfoliation process is known to be comfortable and refreshing. Overall, OxyGeneo treatments are soothing and relaxing.
If you live in or near Lake Zurich, IL, and would like to book an appointment, or would simply like to learn more about OxyGeneo treatment at Cara Mia Medical Spa, we would love to hear from you! You can call us at (847) 238-8052 if you are a new client. If you are an existing client, you can reach us at (847) 238-8000. Cara Mia Medical Spa is conveniently located at 303 North Rand Rd in Lake Zurich, Illinois. Our hours of operation are: Tuesday through Friday from 11:00 a.m. to 7:00 p.m. If you would like to book an appointment on Monday or Saturday, please call us and we can set up an appointment for you with one of our specialists. We are closed on Sundays.
We look forward to meeting you!