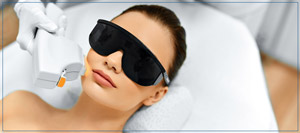 IPL Photofacial Treatment Questions and Answers
Are you looking for an IPL Photofacial treatment? At Cara Mia medspa we offer the cutting edge Laser Technology to improve the appearance of your skin. For more information, 

call us

 or 

schedule an appointment online

. We serve clients from Lake Zurich IL, Barrington IL, Kildeer IL, Deer Park IL, Tower Lakes IL, and Hawthorn Woods IL.
Table of Contents:
How many treatments do I need?
What is IPL Photofacial?
If you are looking for a long-lasting solution for damaged skin effecting your looks, IPL Photofacial treatment is your perfect choice. This procedure removes skin imperfections like age spots, sun damage/pigment, acne, capillaries. IPL offers also a gentle solution for patients suffering from rosacea or malasma, gradually improving skin appearance.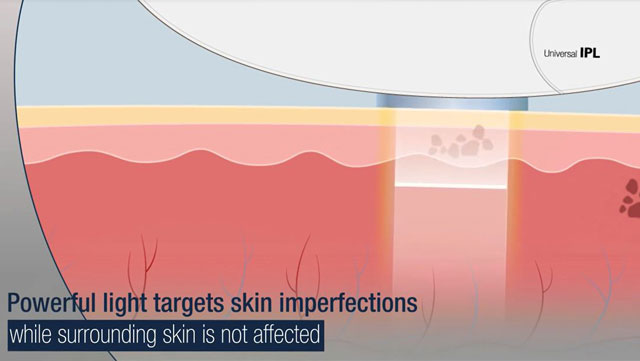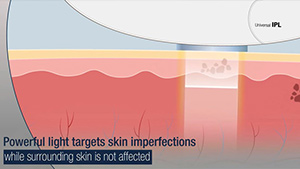 How many treatments do I need?
On average 4-5 sessions are needed to achieve long lasting top results, depending on the condition.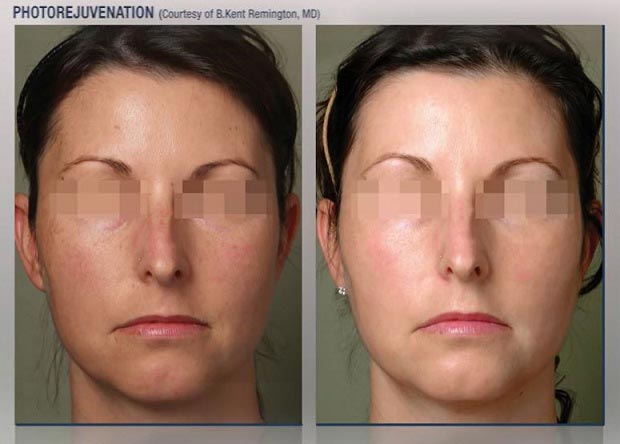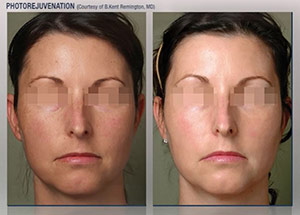 What is IPL Photofacial?
IPL is a procedure which utilizes Intense Pulsed Light (IPL) and treats skin damage conditions primarily caused by sun exposure and natural aging. IPL makes use of a wide spectrum of light mainly absorbed by melanin and oxyhemoglobin and has proven to be effective in reducing the appearance of sun spots, elastosis, capillaries and fine lines.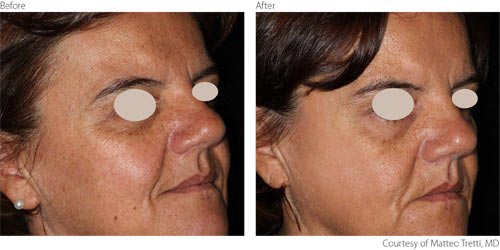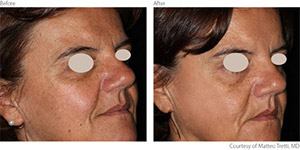 Acne Treatment
Acne Treatment is another area where IPL will help. Expect dramatic results after a few treatments.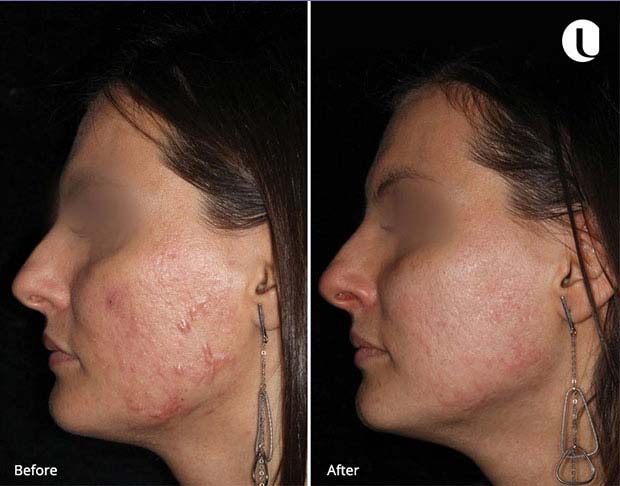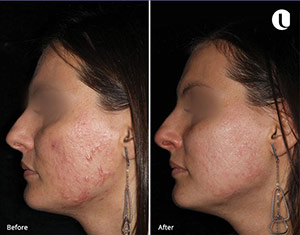 Rosacea Treatment
Rosacea is characterized as condition of chronic redness and flushing. IPL is an effective procedure removing this embarrassing facial skin condition. Be assured that the results will change how you feel on top of how you look.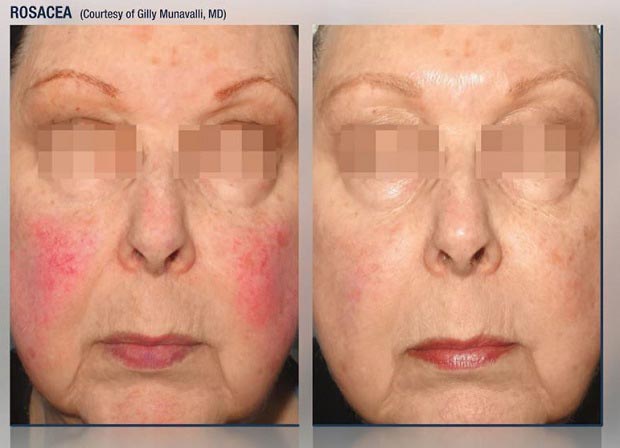 Skin Pigmentation Treatment
Skin Pigmentation lesions are usually result of sun exposure and the natural aging process. IPL procedure targeting the melanin is usually effective in clearing pigmentation lesions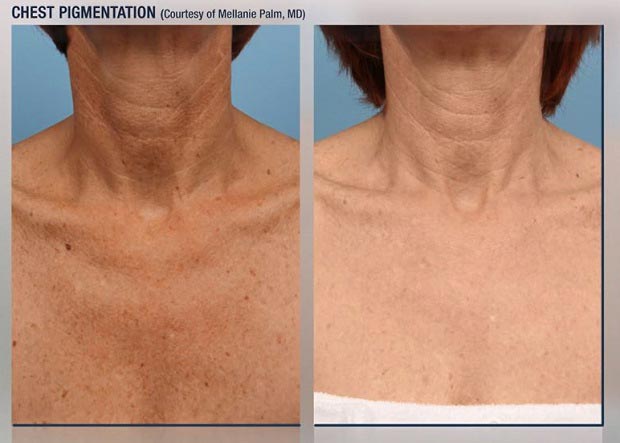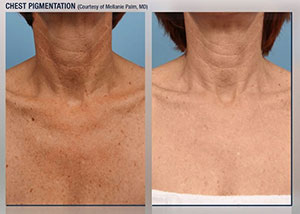 Capillaries Treatment
IPL treatment can effectively remove those little red lines around the nose or on your cheeks. At the same time, healthy tissue or other blood vessels around will remain intact. Veins will vanish and there will be no sign that anything has been done.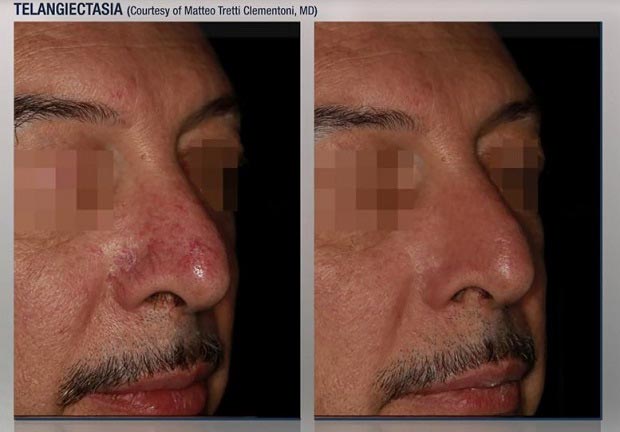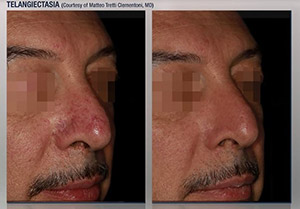 Removal of Age Spots, Freckles, Tattoos and Hair Removal
Fade away these "adorable" freckles, Age Spots, Sun Spots and similar skin imperfections. Tattoos and removing of unwanted hair.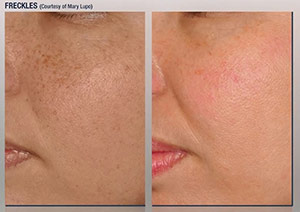 Spider Veins and Leg Veins Treatment
Aesthetic conditions like Spider Veins and Leg Veins can also be effectively treated with IPL technology by causing collapsing of vessels through coagulation with almost no damage to adjacent areas.