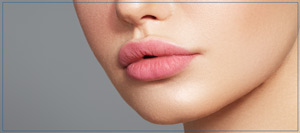 Lip Fillers Treatment in Lake Zurich, IL
One can say so much with their lips without uttering a sound. Over time, our lips can lose their luster due to many different factors. When lip filler is precisely and properly injected, it can bring your pout back to life! For more information,

contact us

or

schedule an appointment

online. We are located at

303 N Rand Rd, Lake Zurich, IL 60047

.
Common questions asked by clients: How will my lips look after filler? How much does it cost to fill your lip? How Can I permanently fill my lips? Can lip fillers look natural? For more information, call us or schedule an appointment online. We serve clients from Lake Zurich IL, Barrington IL, Kildeer IL, Deer Park IL, Tower Lakes IL, and Hawthorn Woods IL.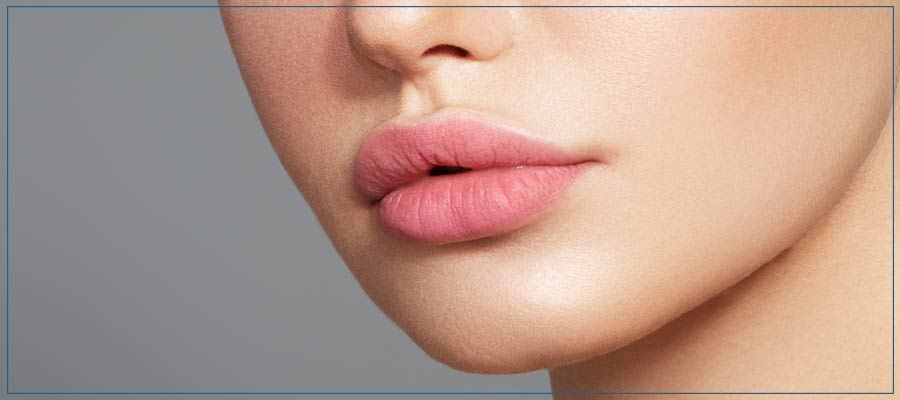 Table of Contents:
What is Lip Filler?
What can I expect during the appointment?
How will I look afterward?
What is Lip Filler?

Lip filler is a hyaluronic acid-based product, that when injected into the lips, enhances, or balances their shape and appearance. Hyaluronic acid is naturally found in healthy human tissue and is widely used to treat wrinkles and augment the lips. Because this procedure is not one size fits all, we offer Juvederm Volbella and Ultra as well as Restylane Kysse. Our specialist will choose which dermal filler will best suit your needs and desired results.

There are many reasons why one may look to lip fillers:

Increase Volume: Thin lips can sometimes give the impression of a stern, hard appearance. Adding volume can soften and rejuvenate your overall look.

Hydration: Beyond adding volume, the hydrophilic nature of hyaluronic acid means that lips treated with this substance tend to look and feel more hydrated and less chapped.

Smooth lines and creases: Natural loss of collagen and elastin comes with age, creating wrinkles in and around our lips. With the introduction of filler, these lines can be temporarily eliminated and smoothed.
Define outline – Placing filler into the peaks of the cupid's bow or into the border of the lips will give a more pronounced and fuller lip.

Create balance between upper and lower lip: Due to genetics or aging, the size of the upper and lower lips may be disproportionate. Precisely injected filler can restore evenness and harmony.

Lift drooping corners: Whether caused by again, genetics or environmental factors, lax skin pulling down the corners of the mouth cause us to look tired, sad, or angry. Adding a little filler can turn that frown upside down!
What can I expect during the appointment?

You will meet with our specialist to discuss your desired outcome. They will carefully analyze your overall facial composition and create a custom treatment plan based upon your goals and their expert opinion. At this time, any questions, concerns, and pricing will be addressed. Upon agreement, the procedure will occur, and post care instructions given. Before leaving the med spa, your follow up appointment will be scheduled for 2 weeks after.
How will I look afterward?

While Results are visible immediately after treatment, keep in mind that this is a journey, not a race. Augmentation to your appearance will be apparent, yet subtle, to keep you looking natural and not overdone.

As you begin to heal, you will experience some swelling for about 2 weeks. This is completely normal and can be treated at home with ice packs. This timeline is dependent on the amount injected and how your body reacts to the procedure. The product then settles and you'll enjoy the final results about 2 weeks after injections. At this time, you will return for a follow-up appointment where our specialist will make any adjustments necessary to meet your aesthetic goal.

Contact our office in Lake Zurich today for more information or to schedule a consultation. We look forward to assisting you! We serve clients from Lake Zurich IL, Barrington IL, Kildeer IL, Deer Park IL, Tower Lakes IL, and Hawthorn Woods IL.