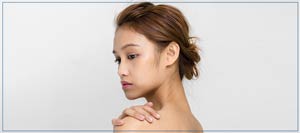 Back Acne Treatment Q&A
Are you looking for effective back acne treatment? At Cara Mia medspa we provide the best treatments & help find the best option for you. For more information, 

call us

 or 

schedule an appointment online

. We serve clients from Lake Zurich IL, Barrington IL, Kildeer IL, Deer Park IL, Tower Lakes IL, and Hawthorn Woods IL.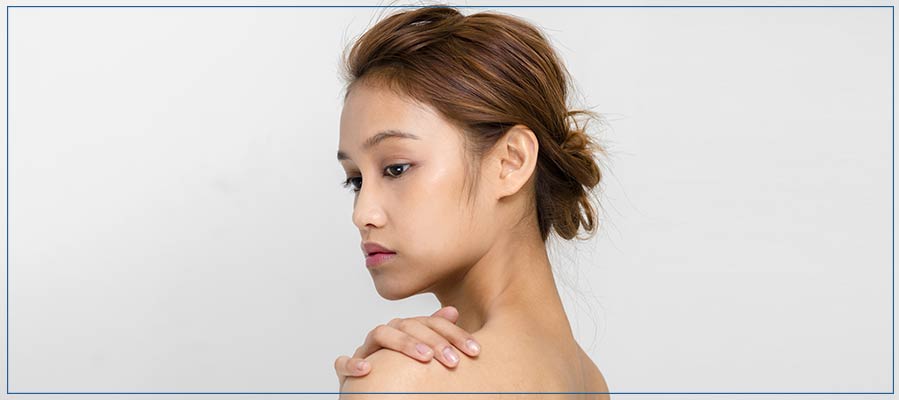 Table of Contents:
How Does a Back Acne Treatment Work?
Who Should Receive a Back Acne Treatment?
Do you hesitate to wear low-back dresses? Do you feel the stress building up in you as swimsuit season approaches? If you suffer from back acne, most of your wardrobe decisions are based around making sure you keep your blemishes and angry red marks covered — regardless of what time of year it is. But did you know that most spas now offer back acne treatments? These treatments are essentially the same as a facial (hence why they are sometimes called back facials) and can lead to some amazing results.
If you are interested in setting up an appointment for a back acne treatment, contact Cara Mia Medspa today! Simple and painless, back acne treatments can restore your confidence and all you have to do is lie down and relax. Back acne is caused by the same behaviors that face acne is caused by, which makes it a no-brainer that back acne can also be treated in the same way.
How Does a Back Acne Treatment Work?

Extremely similar to a facial treatment, back acne can be cleared up using a simple cleansing process. Most back facials begin with steaming to open up the pores and lift impurities, followed by a deep cleansing and exfoliation. The back acne treatment concludes with a therapeutic mask, and additional skin treatments are also available. Call us to find out what kinds of treatments can be used on the back to:

– Clear up acne
– Lighten hyperpigmentation
– Smooth scars
– Reduce the appearance of red marks

After a back acne treatment, you will immediately want to look in the mirror to see the changes. Treatments are customized patient-to-patient, so glowing skin is one of the only side effects. Get ready to bare your back for swimsuit season because back facials maintain your skin's health to keep your back clear.
Who Should Receive a Back Acne Treatment?

Anyone suffering from back acne can benefit from a back facial. Back acne treatments are designed for all ages but are especially helpful for young adults who have tried other methods of clearing up back acne to no avail. If you are considering a back facial and would like to learn more, or if you are ready to schedule an appointment, please contact our office today! We would love to discuss all of your options with you as well as what to expect during and after a back acne treatment.