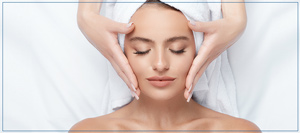 Skin Care and Facial Treatment Specialist in Lake Zurich, IL
A facial treatment is an aesthetic process performed by an esthetician that removes dead skin cells, moisturizes, and nourishes the skin. Facials are a gentle, calming process appropriate for most skin types. During treatment, the face is often steamed, washed, and exfoliated. A good skincare routine and facials can help prevent acne, reduce wrinkles, and maintain your skin in good condition. At Cara Mia MedSpa, Dr. Jacek W. Graczykowski, M.D., and other specialists will provide you with appropriate services. For more information, contact us, or schedule an appointment online. We are conveniently located at 303 North Rand Rd, Lake Zurich, IL 60047.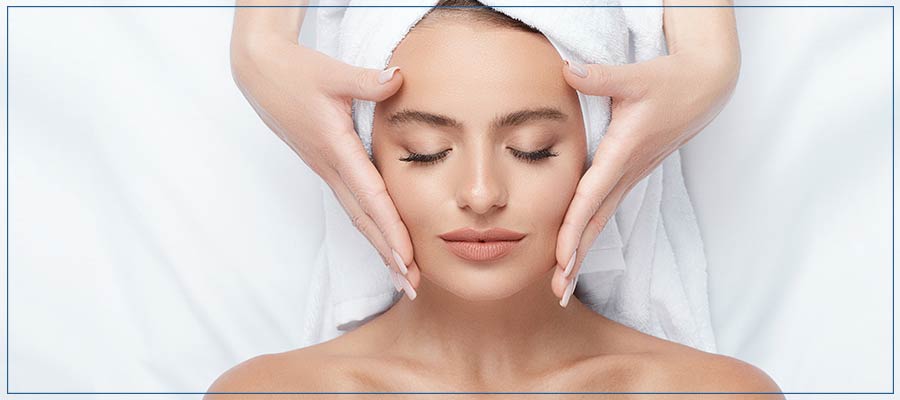 Table of Contents:
Why skin care is important?
What is the best facial for aging skin?
How often should you go for a facial?
What type of facials does Cara Mia Medspa Provide?
What are the benefits of skincare and facials?
When designing your ideal skincare routine, it's important to work with a medial aesthetician that you trust and that will take the time to understand your unique skincare concerns. If you're like us, you could be dealing with a mix of skin conditions, such as fine lines, acne and acne scarring, hyperpigmentation, rosacea, dryness and others.
If you're looking to improve your skin care routine and are thinking about integrating facials into the mix, contact us at Cara Mia Medspa. We would be happy to go over our wide variety of custom services with you and help you pick the best ones to fit your unique skin goals. Or, if you're ready to book in for an appointment, you can do so online at your earliest convenience.
Why skin care is important?

You probably hear it time and time again how important it is to look after your skin: and that's very true!

Skin care is important for many reasons, as a thorough and consistent routine can help keep your complexion clear and healthy, prevent acne, reduce fine lines and wrinkles, and helps you look more youthful and vibrant as you continue to age. In addition, healthy skin can help boost your self-esteem and self-confidence, helping you to feel more secure in day-to-day life. 

The bottom line when it comes to skin care is this: proactively caring for your skin is a lot easier (and cheaper!) than trying to correct the bigger problems that could form down the line if you're not looking after it properly. 
What is the best facial for aging skin?

There is no 'one-size-fits-all' solution when it comes to skin care and aging, as people tend to find that different facials provide them with different results.

For example, if you're looking for a temporary refresh on your skin, a hydration or dermaplane facial may give you the immediate results you're looking for. However, if you're looking for a facial that provides more long-term results, such as wrinkle reduction, you might find more benefit out of microneedling or chemical peel facials.

When it comes to reducing the look of aging, there are many facial treatments available that could fit the bill. We recommend talking to a skincare professional about what would best suit you, as they'll be able to formulate a plan based on your skin type, goals, and budget. 
How often should you go for a facial?

The type of facial you're getting in combination with your personal skin goals will determine who frequently you should be coming in for facials.

Many skin care professionals suggest that it's helpful to get a facial every 2-3 weeks to build a suitable baseline and to see the most optimal results. Once complete, you can typically start scheduling appointments every 4-6 weeks.

While that may sound like a lot upfront, it's important to recognize how important consistency is when it comes to clearing blemishes, clogged pours, and establishing an overall good skincare routine.
What type of facials does Cara Mia Medspa Provide?

Cara Mia Medspa offers a wide range of facial services for all ages and skin types. Our list of offering includes:

– HydraFacial
– PRX-T33 facial
– Dermaplane facial 
– Deep hydration facial
– Acne treatment facial
– Aquagold fine touch
– Oxygeneo facial

If you're curious about which of our facial options would be most beneficial to you, a member of our experienced skin care team would be happy to consult with you at your earliest convenience.
What are the benefits of skincare and facials?

Optimizing your skin care and facial routine through professional means provides many short- and long-term benefits, including: 

– Less acne scarring.
– Visible wrinkle and fine line reduction.
– Evening out your skin tone.
– Reducing the appearance of sun damage and discoloration.
– Unclogging pores and removing dead skin cells.
– Soothing sensitive skin.
– Restoring your epidermal barrier.
– Acting as therapy for pre-cancerous conditions.
– Rejuvenating your appearance.
– Bettering the tone and texture of your skin.
– Making your daily care routine more effective.
– Fresh, healthy, and glowing skin.

There's nothing quite as good as feeling healthy and putting your best face forward. Having regular professional facial treatments can help you radiate confidence by helping you to feel more secure in your skin. If you would like more information about our wide variety of facial services, or would like to speak to someone about your unique skin care goals, contact us at Cara Mia Medspa. We would be happy to support you in your skincare journey and get you booked in for an appointment at your earliest convenience.  We serve clients from Lake Zurich IL, Barrington IL, Kildeer IL, Deer Park IL, Tower Lakes IL, Hawthorn Woods IL, and surrounding areas.