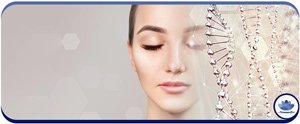 RF Microneedling Specialist Questions and Answers
Are you looking for a procedure with practically no downtime, as well as immediate results? Look no further than Cara Mia Medspa we offer RF Microneedling. For more information,

call us

or

schedule an appointment online

. We serve patients from Lake Zurich IL, Barrington IL, Kildeer IL, Deer Park IL, Tower Lakes IL, and Hawthorn Woods IL.

What are the benefits of microneedling with radiofrequency?
With Legend Pro's synergistic technologies microneedling with radiofrequency, patients have an amazingly versatile and effective method for treating the signs of aging like wrinkles and sagging skin and reducing appearance of scars. When a patient opts for microneedling with radiofrequency, they get a treatment that uses traditional microneedling along with radiofrequency technology that is clinically proven for thermal skin rejuvenation. By delivering focused RF energy in a safe and precise way and heating the dermis of the skin, the production of collagen and elastin is encouraged further, and deeper in the skin.
What can microneedling with radiofrequency treat?
Thanks to the versatility of the Legend Pro technology, you'll be able to treat
fine lines/wrinkles
skin laxity
acne scars
large pores
uneven skin tone texture
On top of that, you'll also be able to more effectively treat some of these issues with skincare products, as the treatment will aid in the absorption of these products!
The treatment targets skin imperfections with micro injuries which cause the release of growth factors and triggers the wound healing process which stimulates collagen production, creating younger and tighter looking skin.
Do you offer Legend Pro microneedling with radiofrequency in Lake Zurich, IL?
Yes! Cara Mia offers this service with the Legend Pro technology, and we're located over at 303 North Rand Rd, Lake Zurich, IL 60047. To learn everything else we can tell you about the treatment and the technology, give our med spa a call at (847) 238-8502 and book a consultation with us. If you'd prefer to, you can book your consultation with us online instead. We'll help you determine whether you'd be a good candidate for treatment, which you likely will, as the technology really is as versatile as we keep saying it is! We look forward to hearing from you soon and helping you achieve your skincare and cosmetic goals here at Cara Mia Medspa!