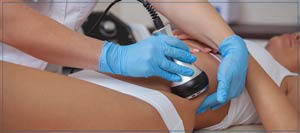 Cellulite Reduction Treatments Q&A
To get rid of the dimpled and irregular skin appearance cellulite reduction treatment is right for you. Cellulite reduction treatment is a minimally invasive procedure that is used to restore the tighter and more even texture of the skin.

85 to 90%

of women have cellulite. Cellulite reduction treatment  can be applied to certain areas of the body such as hips, buttocks, breasts, and abdomen. Boost your confidence and achieve your desired looks, contact us or schedule an appointment online. We are located at 303 N Rand Rd, Lake Zurich, IL 60047.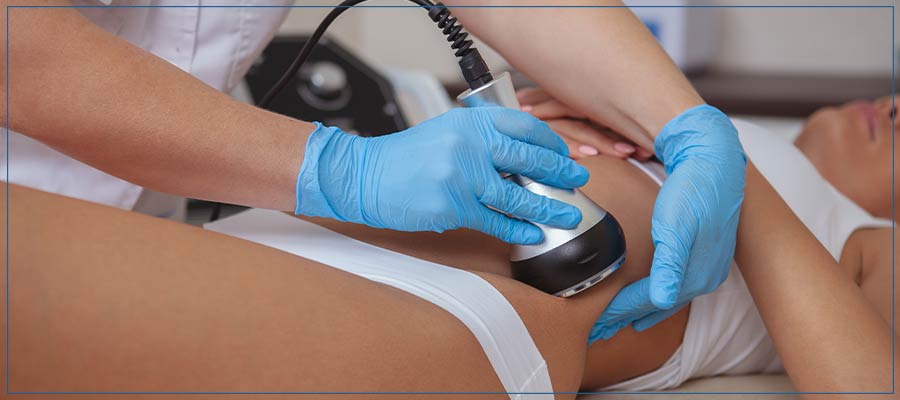 Table of Contents:
What Causes Cellulite?
What procedure reduces cellulite?
What is the treatment for cellulite reduction?
Am I a good candidate for cellulite reduction?
Affecting nearly 90% of women, cellulite is a very common, but harmless, skin condition affecting the appearance of the skin. It primarily affects the skin located in the areas around the hips, thighs, buttocks, breasts, and abdomen, and provides a bumpier or dimpled appearance to the flesh. Anyone can develop cellulite, but factors such as gender, age, and genetics can cause someone to be more at risk of development. Being an entirely harmless condition, treatment for cellulite is entirely cosmetic and can involve just topical creams being applied to the area on a daily basis for years to reduce the appearance, to an invasive procedure that will provide a reduction in the appearance of cellulite for several years.
What Causes Cellulite?

The bumpier, uneven appearance that develops in the skin as cellulite is caused by a build-up of fat just under the surface of the skin. The visibility of the cellulite can be influenced by your body type and thickness of skin, but people with all different types of bodies and weights can develop cellulite. Some factors that could lead to the development of more visible cellulite include hormones, an unhealthy lifestyle that lacks proper diet or exercise, genetics, significant weight gain, and pregnancy. Cellulite can also become more visible with age, as the skin thins out and starts to lose elasticity. Women are more likely to develop visible cellulite than men, and it is often the most visible in areas like the hips, thighs, abdomen, breasts, and buttocks.
What procedure reduces cellulite?

Cellulite can be tricky to get rid of due to the fact that it is stuck in the dermal layer of the skin, rather than deeper with the rest of the fat that the body can use as an energy reserve that results in weight-loss. Normal weight-loss treatments will not do much to eliminate cellulite. There are quite a few procedures that can help to reduce the appearance of cellulite, such as topical creams, rollers, and radiofrequency devices, all of which can offer beautiful results that will last for weeks at a time and are minimally-invasive, but these options are only able to offer temporary results. These procedures also work best on those with milder cases of cellulite. For the more severe cases, procedures such as liposuction or fat-grafting can offer more permanent results for the select patients that are fit for these surgical procedures. Lastly, for those who require a more targeted procedure to reduce their cellulite but do not wish to go under the knife, laser therapy or procedures like it are able to offer results after one session that will most likely only require annual maintenance treatments, making them one of the most effective and preferred option for cellulite reduction procedures.
What is the treatment for cellulite reduction?

One of the most effective treatments for cellulite on the market today is subcision, specifically a brand called Cellfina, that involves the insertion of a needle into the dermal layer to break up the banding under the skin that has caused the visible cellulite. This procedure is growing in popularity due to its ability to provide a significant reduction in cellulite, with results lasting for two years or longer. Another treatment that has proven to be very effective with long-lasting results in cellulite reduction is vacuum-assisted precise tissue release, working similarly to Cellfina and offering results that could last up to 3 years or longer. There are many different types of treatments that are available varying in invasiveness and effectivity, so it is important that you consult with a specialist to see which treatment would be best suited for helping you to reduce your cellulite.
Am I a good candidate for cellulite reduction?

The qualifications for being considered a good candidate for cellulite reduction depend on which course of treatment you are choosing to pursue. Generally speaking, a good candidate will be someone who is unhappy with the appearance of their skin due to cellulite, and who is not likely to gain or lose significant weight within the first couple of years following any longer-term treatments. It is recommended that patients pursuing cosmetic treatments like this are in generally good health with a stable body weight, and realistic expectations for the possible results of the procedure.

If you have cellulite issues, trust the qualified and experienced skincare specialists at Cara Mia MEDSPA to provide you with the results you desire. Contact us today to book an appointment. We are conveniently located at 303 North Rand Road, Lake Zurich, IL 60047.  We serve clients from Lake Zurich IL, Barrington IL, Kildeer IL, Hawthorn Woods IL, Deer Park IL, Tower Lakes IL, and surrounding areas.