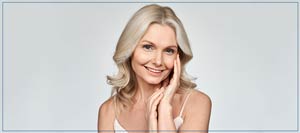 Wrinkles Treated with BOTOX® Cosmetic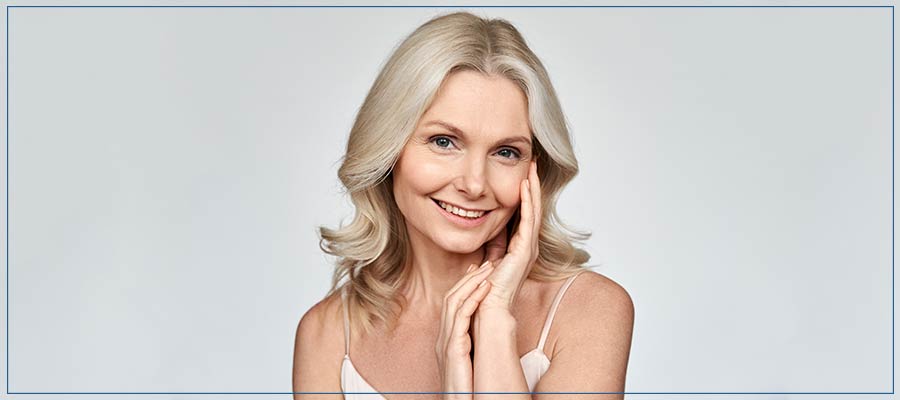 Table of Contents:
What wrinkles can Botox treat?
Is Botox approved for wrinkles?
What is Botox cosmetic treatment?

Botox Cosmetic temporarily blocks muscle contractions and nerve signals. This improves the look of wrinkles between the eyebrows and around the eyes. It can also slow the progression of new lines and wrinkles by preventing the contraction of certain facial muscles.
It is a minimally invasive procedure. It requires no incisions or general anesthesia. There is little pain or discomfort, but if you want a topical numbing cream can be used before the injections are done.
What wrinkles can Botox treat?

There are 7 main types of wrinkles that Botox is very effective in treating.

1. Glabellar Lines – The glabella is the area of skin between the eyebrows, and above the nose. These are often called frown lines. Treating these lines is the most common cosmetic use of Botox.

2. Crow's Feet – Crow's feet are the wrinkles that branch out from the corners of the eyes while smiling. Crow's feet are considered static wrinkles. This means that they occur whether you are smiling or not. Treatment of Crow's feet is the second most common use of Botox.

3. Forehead wrinkles – These are the horizontal lines that form above the eyes in the forehead. These are formed from the constant use of the frontal muscle.

4. Bunny lines – Bunny lines form on the bridge of the nose. Bunny lines can show more after Botox treatment for frown lines or crow's feet. it is common for people who have Botox treatment for frown lines or crow's feet to return for treatment of bunny lines.

5. Lipstick lines – Lipstick lines are the vertical wrinkles above the upper lip. There are many factors in the formation of lipstick lines. They are most likely formed out of frequent puckering of the lips.

6. Marionette lines – Marionette lines are the wrinkles that originate at the corners of the mouth and proceed downwards towards the chin. They resemble the lines of the jaw segment of a marionette. Marionette lines are most often treated with dermal fillers.

7. Chin dimpling – Chin dimpling, sometimes called "cobblestone skin" gives the chin an orange-peel appearance. To reduce the appearance of these wrinkles often requires both Botox and dermal fillers.
Is Botox approved for wrinkles?

In 2002 the FDA approved Botox Cosmetic for the treatment of wrinkles on the face. Since then, the FDA has approved similar products for cosmetic use in reducing the appearance of wrinkles. The FDA has approved Botox for the reduction of the appearance of frown lines, crow's feet, and forehead lines. Botox is meant to be used as a temporary treatment and should not be given more than once every three months.
What is Botox cosmetic treatment?

Botox Cosmetic is the first botulinum toxin to be approved by the FDA for the treatment of facial muscles. It is becoming more popular as people choose not to have facelifts and would rather have non-invasive or minimally invasive procedures to gain a more youthful appearance.

Botox is by far the most popular minimally invasive procedure for treating facial wrinkles and fine lines. Its use grew by almost 200% from 2000 to 2017. In 2017, approximately 7.2 million botulinum toxin treatments were done in the U.S.

As we grow older the signs of aging will show on our faces. Wrinkles and fine lines appear as we spend years smiling, growing, squinting, and puckering. These can become noticeable in our 30s or even earlier in some people. As we age our skin becomes less elastic and loses its firmness.

Botox provides a temporary solution to slow or reduce the signs of aging that show on our face. Botox is suitable for people who are 18 and over, in good health, and have no medical history of neuromuscular disease.

The experienced team of specialists at Cara Mia MedSpa is dedicated to providing the best services for our clients. We have the experience and training in the use of Botox to help you achieve the beauty goals you are trying to reach. Call us, or make an appointment online to find out more about how we can help. We serve clients from Lake Zurich IL, Barrington IL, Kildeer IL, Tower Lakes IL, Deer Park IL, and Hawthorn Woods IL.