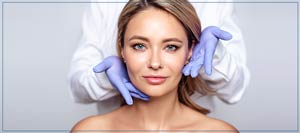 Skin Rejuvenation Specialist Q&A
Skin rejuvenation is a cosmetic procedure used to reduce the signs of aging, such as wrinkles, acne scars, sun damage, and cellulite. Skin rejuvenation works the top layer of the skin is removed by removing the damaged cells from the skin's surface using a variety of techniques, including micro-needling, laser treatment, chemical peels, and laser resurfacing. Skin rejuvenation provides certain benefits such as enhancing skin's texture, giving it elasticity, and minimizing pigmentation. For more information, contact us or schedule an appointment online. We are located at 303 N Rand Rd, Lake Zurich, IL 60047.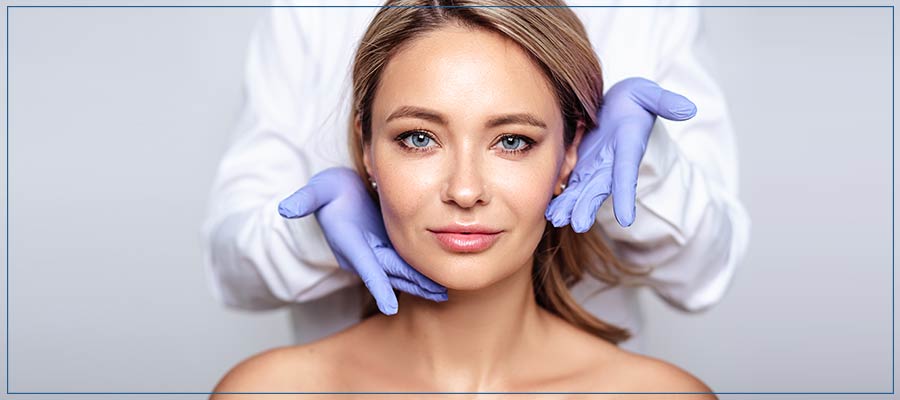 Table of Contents:
What is skin rejuvenation and how does it work?
What is the most effective treatment for skin rejuvenation?
Who is a good candidate for skin rejuvenation?
What skin conditions can skin rejuvenation treat?
A skin rejuvenation specialist is a type of medical professional who specializes in the health and beauty of the skin. They are skilled in the use of lasers, injectables, and other treatments to treat a variety of skin problems such as wrinkles, age spots, acne, scarring, sun damage and more. Skin rejuvenation specialists are also knowledgeable about the latest developments in the medical industry, including advances in products and treatments that can help keep skin looking youthful and healthy. In addition to treating skin conditions, they may also provide advice on how to prevent further damage to the skin and protect it from environmental influences.
What is skin rejuvenation and how does it work?

Skin rejuvenation refers to a broad range of treatments that improve the appearance of one's skin, including its texture, tone, elasticity, and hydration. Because there are so many different skin rejuvenation treatment options available, there are a number of ways they can work to improve your skin. For example, microneedling, which involves dozens of ultra-thin needles, rejuvenates the skin by improving cellular turnover. By creating micro-injuries, the skin repairs itself in a controlled manner, which causes new, healthy skin cells to form in the treatment area.

Other skin rejuvenation treatments include:

– Botox® and Jeuveau
– Dermal Fillers
– Thermage Treatment
– Revitalization Injections
– HydraFacial MD
– PRX-T33 Facial
– Clear + Brilliant Laser
– Microneedling RF
– Microneedling
– IPL Photorejuvenation
– Body Contouring
– Dermaplaning
– VISIA Complexion Skin Analysis
– Kybella
– Deep Hydration Facial
– Acne Facial Treatment
– Juvederm Fillers
– Aquagold Fine Touch
– Restylane® Fillers
– Voluma Fillers
– Juvederm Ultra XC Fillers
– Volbella Fillers
– Plasma MD
– Oxygeneo Facial
What is the most effective treatment for skin rejuvenation?

There are dozens of effective treatments for skin rejuvenation, and the one that is the most effective for you will depend on several factors, such as:

– Your skin type, including tone and sensitivity
– The type of conditions being addressed
– The severity of the conditions being treated
– Your desired results and expectations

Because there are so many factors involved, what would be the most effective skin rejuvenation treatment can look very different from one person to the next. Fortunately, many of these treatment options are non-invasive, and the vast majority of the others are minimally invasive, so there are no severe complications or risks associated with these types of procedures.

For minor skin concerns, treatments such as microneedling and injectables can provide incredible results. Moderate to severe skin irregularities, such as deep wrinkles and facial folds, would better be treated with dermal fillers, IPL (intense pulsed light), or laser skin treatments.
Who is a good candidate for skin rejuvenation?

The ideal candidate for skin rejuvenation has skin conditions that they would like addressed, such as wrinkles, fine lines, discoloration, or skin laxity. It is also imperative that they have realistic expectations about what the procedure can achieve in terms of results, and what their limitations are. Furthermore, ideal candidates for skin rejuvenation should be in good overall health, free of any medical conditions that would contraindicate any type of skin rejuvenation treatment. This includes pregnant and nursing women, individuals with bleeding or blood-clotting disorders, and people on certain types of medications.
What skin conditions can skin rejuvenation treat?

Skin rejuvenation can treat virtually any type of skin condition, or at the very least, improve its outward appearance. This may include:

– Acne
– Acne scarring
– Age spots (liver spots)
– Atopic dermatitis (eczema)
– Cellulitis
– Dermatitis
– Genetic skin disorders
– Itchy skin (pruritus)
– Keratosis
– Moles
– Pigmentation disorders including hyperpigmentation, hypopigmentation and depigmentation
– Psoriasis
– Rosacea
– Vitiligo
– Wrinkles

To rejuvenate your appearance and restore your skin to its youthful beauty, come see the skincare specialists at Cara Mia MEDSPA! Call us today to book an appointment with our skin rejuvenation specialist, or visit our clinic conveniently located at 303 North Rand Road, Lake Zurich, IL 60047. We look forward to serving you! We serve clients from Lake Zurich IL, Barrington IL, Kildeer IL, Deer Park IL, Tower Lakes IL, Hawthorn Woods IL, and surrounding areas.