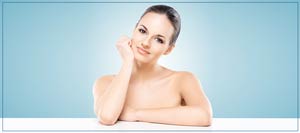 Skin Pigmentation Treatment Specialist in Lake Zurich, IL
Are you experiencing sun damage, skin discoloration, and pigment problems? Skin pigmentation refers to the color of the skin, which is produced by melanin. Certain conditions that impact skin pigmentations are birthmarks, albinism, melasma, vitiligo, and loss of pigmentation as a result of skin injury. Dr. Jacek W. Graczykowski, M.D. and his professional team provide effective treatment for skin pigmentation at Cara Mia Medspa to reduce dark spots, patches, and fading skin. We use a combination of treatments such as micro-needling, laser, and others for skin pigmentation treatment. For more information, contact us or

schedule an appointment

online. We are located at 303 N Rand Rd, Lake Zurich, IL 60047.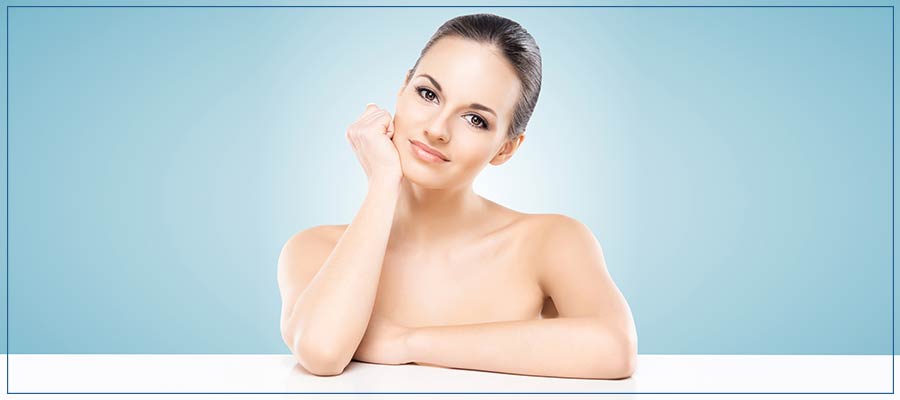 Table of Contents:
What is skin pigmentation?
What causes skin pigmentation?
How do you fix skin pigmentation?
Can skin pigmentation be reversed?
A skin pigmentation treatment specialist is a highly trained medical professional who specializes in treating skin discoloration, sun damage, and other pigmentation problems. They typically use a combination of treatments and procedures, such as lasers, microneedling, and topical creams to reduce the appearance of sun spots, age spots, and other discolorations. Additionally, they can work with patients to improve complexion and enhance overall skin tone. Skin pigmentation treatment specialists are knowledgeable in the latest advancements in technology and use the most up-to-date techniques to ensure their patients get the best results possible.
What is skin pigmentation?

Skin pigmentation is a condition affecting the color of a person's skin. There are several forms of this condition, including hyperpigmentation, hypopigmentation and depigmentation. Excess pigmentation results in darker patches of skin, which is known as hyperpigmentation. Hypopigmentation is the opposite, and results in lighter patches of skin. A lack of pigmentation, also known as depigmentation, is different from hypopigmentation in that it results in complete lack of pigment or color from the skin, which can affect much larger areas of skin.
What causes skin pigmentation?

A person's skin tone is the result of a complex process during which melanocytes, special cells inside the outer layer of the skin, produce melanin. Inside these specialized skin cells are melanosomes, a type of organelle responsible for the variations in the color of people's skin, which depend on the amount, size, and functioning of these microscopic melanin manufacturers.

There are several different factors that can affect the function of the melanin in the skin, including:

Inflammation: Many things can cause inflammation, such as acne, eczema, bug bites, cuts, scrapes, scratching the skin and even from rubbing it too hard. In turn, inflammation can send pigment-producing cells into high gear, resulting in a dark spot after the injury has healed.

Sun Exposure: The sun's ultraviolet rays trigger the production of extra melanin, which is an innate defense mechanism used by the body to protect it from skin damage.

Melasma: Characterized by brown patches that commonly form in people with fluctuating hormone levels, melasma most often occurs in women, but can also occur in men, just at a lower rate.

Medical Conditions or Medication: Hyperpigmentation can be caused by certain conditions, such as Addison's disease. Some drugs, including antibiotics, non-steroidal anti-inflammatory drugs (NSAIDs), and drugs used to treat malaria, may all increase the risk of hyperpigmentation.
How do you fix skin pigmentation?

There are a number of ways that you can fix skin pigmentation, from self-care techniques to professional treatments. Self-care techniques include:

– Keep skin moist to boost cell turnover
– Keep hands off bug bites, blackheads, injuries
– Protect your skin from the sun
– Commit to a regular skincare regimen

A skincare specialist, such as the ones at Cara Mia MEDSPA, can provide top-level treatments for hyperpigmentation, and can help you develop an individualized treatment plan that uniquely addresses all of your concerns.
Can skin pigmentation be reversed?

Yes, skin pigmentation can be reversed by following the proper skincare routine and self-care practices. Mild cases are more likely to reverse than are severe cases, but with the proper help and management, almost anyone can benefit from a beautiful, even skin tone. It is imperative to consult a qualified and experienced skincare specialist when developing a treatment plan for your pigmentation, as certain products may be contraindicated on an individual level, depending on the presence of underlying medical conditions and personal medical history.

If you have skin pigmentation issues, trust the qualified and experienced skincare specialists at Cara Mia MEDSPA to provide you with the results you desire. Call us today to book an appointment with our skin pigmentation treatment specialist, or visit our clinic conveniently located at 303 North Rand Road, Lake Zurich, IL 60047. We look forward to serving you! We serve clients from Lake Zurich IL, Barrington IL, Kildeer IL, Hawthorn Woods IL, Deer Park IL, Tower Lakes IL, and surrounding areas.