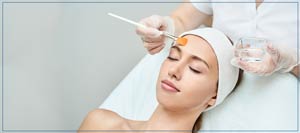 Medspa Near Wauconda, IL
At Cara Mia Med Spa Near Wauconda, IL, Our Licensed Professionals Are Dedicated to Providing High Quality Care and Specialized Procedures to Enhance Your Best Features. We Are a Leader in Providing Top Quality Med Spa Services to Our Patients.

Call Us

to Find Out More About the Services We Offer.
Table of Contents:
How do I choose which aesthetic service is right for me?
Can microneedling really do everything I've heard it can?
Can a facial help me get my acne under control?
Signs of aging are unavoidable. As we get older, we will notice changes in our appearance that may not reflect how we feel about ourselves on the inside. At Cara Mia Med Spa near Wauconda, IL , our compassionate aestheticians provide exceptional treatment options that can help erase fine lines and improve the appearance of the most common aging concerns, so you can feel confident and radiant in your appearance no matter your age. For men and women in Wauconda, IL, we offer the services you need to enhance your looks and improve your confidence.
How do I choose which aesthetic service is right for me?

If you are new to aesthetic procedures, you may feel at a loss when trying to decide where to start. At Cara Mia Med Spa, we offer skin analysis that can provide deeper insight into your skin and its unique needs. The VISIA Complexion Skin Analysis system uses state-of-the-art technology to provide you with skin type, aging visualization, percentile score, and even an eyelash analysis. This process allows your aesthetician to better understand your skin's underlying condition and identify potential cosmetic concerns you may not even be aware of. This non-invasive procedures can provide a roadmap that allows us to address texture issues, pigmentation, enlarged pores, wrinkles, and a wide range of other skin concerns.
Can microneedling really do everything I've heard it can?

Microneedling is a unique treatment option that uses dozens of extremely small needles to induce your body's natural healing response and collagen production, which can offer natural rejuvenation results. Microneedling procedures create hundreds of tiny channels in the skin. These injuries first of all activate your body's innate healing process while also allowing topical treatments to absorb more deeply into the skin than they are able to on their own. This process can help improve skin tone and texture, reduce acne scarring, and address enlarged pores. The production of collagen and elastin induced by microneedling can last for months, providing you with long-lasting results. Your face will look plumper and more youthful without any recovery time required. The needles used for this procedure are extremely thin, so the discomfort you feel is minimal. After your procedure, you can return to your normal activities knowing that your body is working hard to reverse signs of aging and improve the luster of your skin.
Can a facial help me get my acne under control?

Facial treatments at Cara Mia Med Spa are customized for each client's unique skin. If you have acne, your aesthetician can design a facial that will deeply cleanse and exfoliate while targeting acne-causing bacteria. Gentle extractions can release debris trapped within clogged pores. We want your facial experience with us to be deeply relaxing and revitalizing. We can craft a facial for you that targets dry skin, aging concerns, sun damage, and more. We take the time to get to know our clients, so we can offer them the best possible med spa experience. When you sit down to discuss your treatment during your personalized consultation, it is important for you to be open and honest about your concerns and expectations, so your clinician can provide you with the best possible facial for your unique skin type.

If you live in Wauconda, IL, Cara Mia Med Spa in nearby Lake Zurich can provide you with all the exceptional med spa services you need to enhance your appearance and feel more confident than ever. We are proud to serve men and women of all ages in Lake Zurich and the surrounding communities by revitalizing the way they feel about themselves.