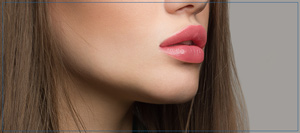 Benefits of Lip Injections in Lake Zurich, IL
Lip fillers are injections that give volume to your lips. They are a form of dermal filler. Lip fillers can boost your confidence by giving you more extensive, defined lips. Lip filler injections offer numerous benefits, including that they're quick and simple, have few side effects, and make your lips appear bigger and more contoured. At Cara Mia, experienced and highly qualified staff will create a detailed filler plan according to your desires. For more information, contact us, or schedule an appointment online. We are conveniently located at 303 North Rand Rd, Lake Zurich, IL 60047.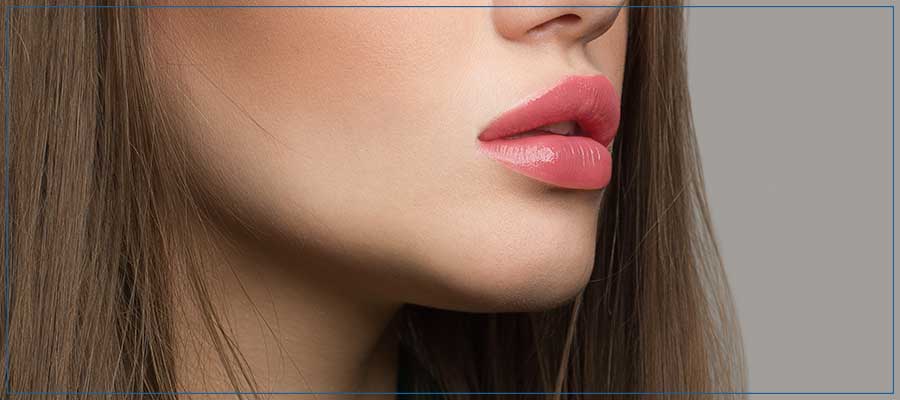 Table of Contents:
What are Lip Injections?
How often are lip injections needed?
How do they work?
How long do lip injections last?
Lip injections, also known as dermal lip fillers, are one of the most popular cosmetic procedures on the market, offering noticeably plumper lips over the course of a single treatment. This non-surgical cosmetic procedure is FDA approved, safe, and effective, offering patients the opportunity to restore or amplify the fullness of their lips in under 30 minutes.
Whether you've never had lip injections before, or are returning for a touch up, our specialists at Cara Mia Medspa would be happy to help. Contact us today for more information about our dermal filler services, or book in for an appointment online at your earliest convenience.
What are Lip Injections?

Lip injections, which are also commonly known as lip fillers, are targeted injections that add volume and shape to your lips. They're a very popular type of dermal filler that utilizes synthetic hyaluronic acid (HA) to enhance the plumpness of the lips, often tagged under different brand names such as Juvederm®, Restylane® and Perlane®.

Those looking for lip fillers may do so for several different reasons, including restoring the previous size of their lips, correcting abnormal lip shape, smoothing wrinkles, adding volume for a better aesthetic, and boosting their self-confidence and self-image.
How often are lip injections needed?

While the longevity of lip filler can vary, they typically last between 6-18 months. This largely depends on the type of filler that is used, your age, and certain lifestyle factors (such as sun exposure and if you smoke).

For example, younger clients typically metabolize dermal fillers faster as their overall metabolism is higher than someone that is older. This means that if you're under the age of 40, you should expect to need more regular touch ups than someone who is in a higher age bracket. 

You can also opt to get additional lip filler injected as soon as your lips have fully recovered from your initial treatment, though most professional recommend waiting at least 3 months before doing so.
How do they work?

Lip injections, on average, take about 15-30 minutes to complete. Your procedure will begin you're your licenced healthcare applying a topical anesthetic to your lips so that you don't feel any pain or discomfort while the injections are taking place. It typically takes between 15-30 minutes for the numbing to take effect and, once it has, your provider will then go about starting treatment.

This involves your practitioner using a very thin needle to inject lip filler into targeted areas of your lips, which will have been discussed with you during your initial consultation. Commonly treated areas are the edges of your lips (vermillion border), the bow in the center of your upper lip (Cupid's bow) and the corners of your mouth. The result fuller, shapelier, and more plump lips that can be view almost immediately.

On average, about 1 milliliter (mL) of lip filler is inserted into your lips, and the needle will not go deeper then 2.5 millimeters (mm). To minimize any swelling and/or bruising, an icepack may be applied to your lips during and after treatment.
How long do lip injections last?

Lip filler provides a temporary lifting and plumping affect that you can see almost immediately following your treatment. These injections typically take less than 30 minutes to complete and require little-to-no recovery time due to the non-surgical nature of the procedure. 

However, the results of your lip injection aren't permanent and will require touch ups if you'd like to maintain the look and feel of your new lips.

On average, you can expect your lip filler to last between 12-18 months, with variances occurring as a result of your age, metabolism, lifestyle factors, and how well you adhere to your aftercare instructions.

If you would like more information about our lip injection services, or would like assistance booking in for an appointment, contact our team of exceptional specialists at Cara Mia Medspa. We offer safe, professional, and effective care so that you can hit your aesthetic goals, allowing you to look and feel your best. We serve clients from Lake Zurich IL, Hawthorn Woods IL, Deer Park IL, Tower Lakes IL, Barrington IL, Kildeer IL,  and surrounding areas.