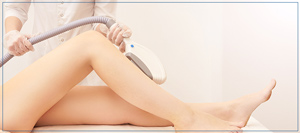 Laser Hair Removal Specialist in Lake Zurich, IL
Laser hair removal is a medical treatment that removes unwanted hair with a concentrated laser. A laser produces light that is absorbed by the pigment (melanin) in the hair during laser hair removal. It is less painful and faster than other methods of hair removal. If you have dark hair and pale skin. A hair removal treatment may be your best option. Visit Cara Mia Medspa for more benefits of laser hair removal, our team of medical professionals employed laser to permanently reduce unwanted hair for everyone with any skin type or hair color, and keep your skin smooth. For more information, contact us, or schedule an appointment online. We are conveniently located at 303 North Rand Rd, Lake Zurich, IL 60047.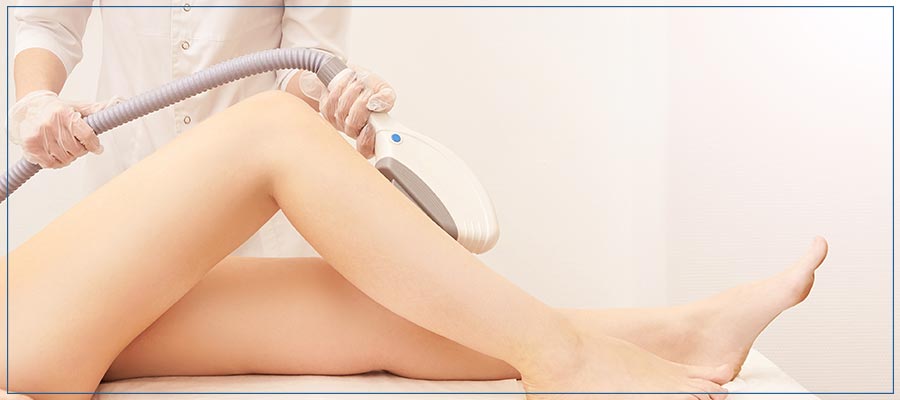 Table of Contents:
What is laser hair removal?
How does laser hair removal work?
How to prepare for laser hair removal?
Am I a good candidate for laser hair removal?
Traditional shaving is one of the most unliked and repetitive processes for men and women everywhere. Is it any wonder laser hair removal has become so popular, offering a quick and easy way to reduce unwanted body hair for longer?
The most common areas for people to get laser hair removal is on their legs, armpits, forearms, back, chest, upper lip, chin, and the bikini line. However, other than the area on and surrounded the eyes, there is really no limitations on where this treatment can help you remove hair from.
At Cara Mia Medspa, we offer safe, professional, and effective laser hair removal services so that you can stop worrying about unwanted body hair. Contact us today for more information about our hair removal options, or book in with us online if you're ready to schedule an appointment.
What is laser hair removal?

Laser hair removal is safe and non-invasive procedure that removes unwanted hair on your body using targeted laser technology. It's become a popular alternative to traditional shaving, waxing, and plucking, as this type of hair removal typically lasts longer and provides more uniform results.

While people can get this treatment on almost any part of their body, laser hair removal is commonly used on the underarms, legs, chest, back, pubic area, chin, and upper lip.
How does laser hair removal work?

Laser hair removal relies on a process known as selective photothermolysis. This is essentially when the heat from a laser targets and destroys cells that hold a lot of pigment. As body hair, especially dark body hair, holds a lot of color, it absorbs the most heat – meaning that when they're hit by the hair removal laser, the follicle is destroyed. Once this happens, it hinders or prevents the hair from regrowing.

However, for this process to work, the hair follicle has to be in the growth stage. As follicles are often in different stages at different times, this means that most people will require multiple laser treatments to obtain the results they want.

On average, you can expect to need between six to eight laser hair removal treatments in total, scheduled about six to weight weeks apart. The end result is stunted hair growth that lasts for several months or even years.

How to prepare for laser hair removal?

The skincare specialist performing your laser hair removal will schedule a consultation with you before having you come in for any active treatments. During this consultation, they will review your medical history, discuss all risks and benefits and expectations, and do a full skin assessment to ensure this is the right treatment for you.

Your doctor will also offer specific pre-care instructions that you'll be expected to adhere to before your sessions. This includes:

– Staying out of the sun, avoiding direct sunlight, and always wearing a full coverage sunscreen.
– Avoiding any skin creams that darken the pigment of your skin.
– Avoiding other hair removal methods, such asplucking, waxing and electrolysis, at least 4 weeks before your treatment.
– Avoiding blood-thinning medications.
– Trimming and/or shaving the day before laser treatment.
Am i a good candidate for laser hair removal?

One of the great things about laser hair removal is that it's safe and effective for almost anyone that wants it. It's a great alternative to having to shave, wax, or pluck regularly, and many people report feeling better about their appearance and self-image once it's complete. 

While laser hair removal can be used on all types of hair and skin types, it's most effective for those with thicker, darker hair and light skin. This is because the high contrast between skin color and hair color makes it easier for the hair to absorb the heat from the laser.

In some cases, laser hair removal may not be a suitable option for you. This may be the case if you:

– Are pregnant or are planning to become pregnant.
– Are taking certain medications, such as blood thinner or acne treatments.
– Have genital herpes.
– Are prone to cold sores.
– Have raised scars.
– Have or have had skin cancer.

If you would like more information about laser hair removal, or have questions regarding whether it's the right treatment option for you, contact us at Cara Mia Medspa. We would be happy to talk over your options with you and provide you with the insight you need to feel confident moving forward. Or, if you're ready to commit to an appointment and/or consultation, you can book in with us online at your earliest convenience. We serve clients from Lake Zurich IL, Barrington IL, Kildeer IL, Deer Park IL, Tower Lakes IL, Hawthorn Woods IL, and surrounding areas.