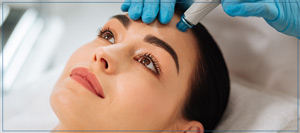 Hydrafacial Treatment in Lake Zurich, IL
A hydra facial is a type of skin treatment that helps to improve your skin, whether it is oily and acne-prone, dry and flaky, or a combination. The HydraFacial treatment requires no downtime and is suitable for all skin tones. Dr. Jacek W. Graczykowski, M.D., and his professional team offer Hydra facial to increase radiance and make your skin more vibrant, hydrated, and plump. After Hydrafaical your complexion and skin will most likely look better as you walk out the door. For more information, contact us, or schedule an appointment online. We are conveniently located at 303 North Rand Rd, Lake Zurich, IL 60047.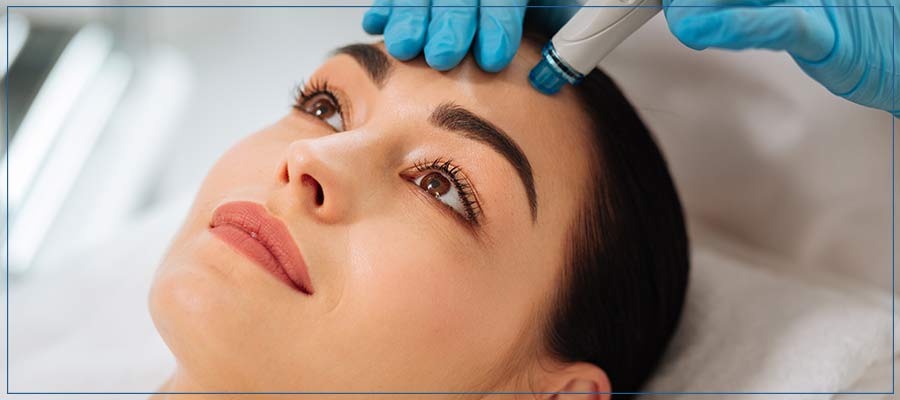 Table of Contents:
What is a HydraFacial and How Does It Work?
Do Hydrafacials tighten skin?
Is HydraFacial better than regular facial?
Who is a good candidate for HydraFacial?
Who doesn't want skin that is as youthful, vibrant, and smooth as possible? While there are a lot of ways to go about achieving these goals, one of the most popular and effective is through HydraFacials. This non-invasive and efficient procedure is loved by many skin care enthusiasts, offering an effective way of eliminating dead skin cells and other impurities from your skin through gentle cleansing, exfoliation, and hydration.
Whether you're looking for that healthy glow for a special occasion, or want to start investing more in the long-term health of your skin, a HydraFacial can get you exactly where you want to be.
At Cara Mia Medspa, our team of professional and experienced skincare specialists will provide you with the exceptional care you need to meet your personal skin goals. For more information about our HydraFacial services, contact us today. Or, if you're ready to book in for an appointment, you can do so online at your earliest convenience.
What is a HydraFacial and How Does It Work?

A HydraFacial is a distinctive form of skin care that utilizes both hydrodermabrasion and Vortex-Fusion technology to gently cleanse, exfoliate, and hydrate the skin. 

Gentle dermabrasion is used to loosen and eliminate layers of dead and dry skin while also removing impurities from clogged pores. Following this, Vortex-Fusion technology is utilized to exfoliate the skin, dissolve excess oils, and pick up any by-products that have been left behind. By removing these, a deeper level of hydration can occur, the result of which is healthier, smoother, and more voluminous looking skin.
Do Hydrafacials tighten skin?

Yes! A HydraFacial does amazing things when it comes to the look, feel, and texture of your skin and tightening is indeed one of them! 

During your HydraFacial, your skin will be cleansed and exfoliating, given a gentle chemical peel, and a painless extraction via a small handheld vacuum. Once this is complete, a hydrating serum is then applied to the face which helps to further tighten and plump the skin.

While the procedure may feel similar to a regular facial in some ways, the results are often more noticeable and drastic following your treatment. 
Is HydraFacial better than regular facial?

Both HydaFacial's and traditional facials can benefit the skin, however, there are a few key differences that distinguish them from each other that often make the HydaFacial the more popular option.

Traditional facials tend to rely heavily on the process of manual extractions, which is when the skincare technician gets deep into your pores to remove impurities from the skin. While the discomfort from this process is typically manageable, many patients don't regard it as an overly pleasant experience. Traditional facials also tend to result in more skin eruptions and redness, which is completely normal, but isn't always well received by patients. 

In contrast, HydraFacial's tend to provide a more relaxing experience and deliver significant improvements to skin tone and texture without the uncomfortable extractions, redness, or outbreaks.  This is because the procedure utilizes state-of-the-art technology that is powerful but very gentle on the skin.

For these reasons, HydraFacial's are often the preferred option for those looking for skin improvements with minimal side-effects. 

Who is a good candidate for HydraFacial?

One of the reasons why HydraFacial's have gartered such popularity is because because they're safe, minimally invasive, and effective for a wide array of skin types and ages.

While it is most commonly used for those looking to lessen the signs of aging, it can also be used to effectively eliminate blocked pores, reduce acne, hydrate dry skin, revitalize a dull complexion, and act proactively against the beginnings of fine lines and wrinkles. This makes HydraFacials one of the most  versatile options for those looking to address a wide variety of cosmetic stressors.

However, just like any procedure, some people may not be eligible for this type of skin treatment. This includes individuals with active infections and those with inflammatory skin conditions localized to the potential treatment area.

If you're looking for a safe and effective way to revitalize your skin, reach out to us at Cara Mia Medspa about our HydaFacial services. We would be happy to answer any questions that you have about our skincare options, or help you get booked in for a consultation/appointment. We serve clients from Lake Zurich IL, Hawthorn Woods IL, Deer Park IL, Tower Lakes IL, Barrington IL, Kildeer IL,  and surrounding areas.