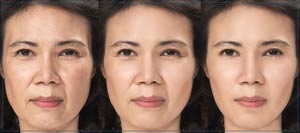 Aging Skin Treatments Q&A
Our licensed specialists can provide top-quality skin rejuvenation and anti-aging treatments. Call us today or schedule yours by visiting us online.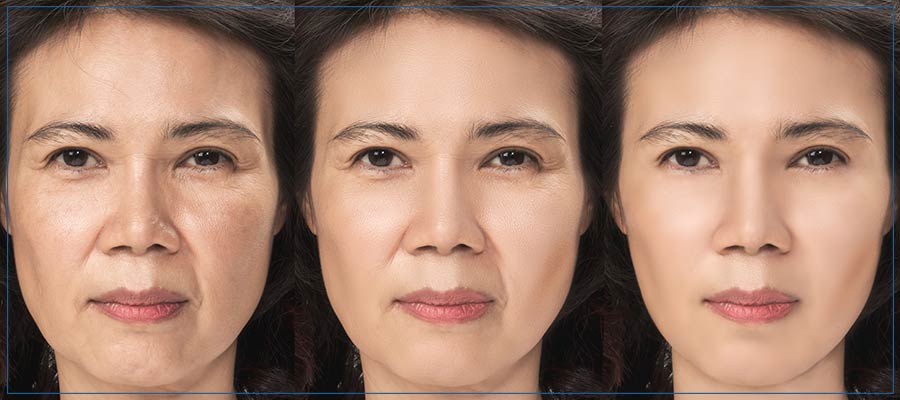 Table of Contents:
What are the best treatments for aging skin?
How do you rejuvenate aging skin?
What makes a face look older?
Do you provide aging skin treatments near Lake Zurich, IL?
The early signs of aging tend to appear in our 20s. The beginning of fine lines, wrinkles, loss of healthy glow, and discoloration can come early for some people. The ability to slow the progression or reverse the appearance of these has grown in recent years. There are very good skin rejuvenation products available.
However, your skin will eventually give in to your genetics, sun exposure, lifestyle choices, and environmental factors. It will age regardless of what we do to prevent it.
Luckily, anti-aging skin care has many options, from moisturizers, sunscreens, and exfoliators. It also has the options that modern technology has brought about that can provide non-invasive or minimally invasive rejuvenation treatments. These can help to give glowing, and younger-looking skin.
What are the best treatments for aging skin?

The best treatment for aging skin will be the one you need. It will also be the one that works best for you.

For early signs of aging, treatments that use vitamin C, alpha hydroxy acids, and retinoids might be enough. Chemical peels, microneedling, dermabrasion, ultrasound devices, or laser treatments are good options for moderate to severe sun damage and can be used to treat other skin conditions, like acne and acne scarring.

If you have deeper facial lines or wrinkles, botulinum toxins and/or fillers may be what you need.

Some people may choose to have surgeries, like facelifts, bore lifts, or surgery on the eyelids.

What you choose to do is your choice. It is always a good suggestion to talk with someone about what will work best for you. Some treatments work better on certain skin types than on others. If you are considering an anti-aging treatment, schedule a consultation with a specialist to find out what your options are, how you can achieve your goals, and what the costs, benefits, and risks are.
How do you rejuvenate aging skin?

Skin rejuvenation is a cosmetic procedure that essentially wounds the skin to encourage the growth of proteins and elastins that will make the skin glow and become more elastic. The light damage that is done to the skin is virtually painless and requires very little recovery time or even none at all. These treatments are becoming more popular because they are easily done, show quick results, and allow you to look younger.

If you want to have a skin rejuvenation procedure done, find an experienced, board-certified specialist. They can examine your skin type and condition to determine what the best treatment will be for you.
What makes a face look older?

There are a number of factors that contribute to the look of aging on the face. As we get older some obvious signs can show our age like expanding foreheads, ears that get a little longer, and the tip of the nose starting to droop as connective tissue weakens.

There are structural issues that happen behind the scenes. As we get older the fat in our faces becomes unevenly distributed. When we are younger it plumps the cheeks, temples, forehead, and around the mouth and eyes. With age, the fat thins out, shifts downward, and clumps allowing the skin to sag and wrinkle.

The face also gains wrinkles and lines over time from our facial expressions, such as laughing and frowning. We can also gain lines and wrinkles from lifestyle choices, like smoking which can leave lines around the mouth.

As we age, our skin can discolor from sun damage or genetics leaving uneven patches on the face. Genetics can sometimes be the cause of these, as well.
Do you provide aging skin treatments near Lake Zurich, IL?

Cara Mia Medical Spa in Lake Zurich, IL is dedicated to value and service. You will receive individual attention and get the treatment that is right for you. To find more about how we can help you, call and book an appointment or use our online system to schedule an appointment. We serve clients from Lake Zurich IL, Kildeer IL, Tower Lakes IL, Barrington IL, Deer Park IL, and Hawthorn Woods IL.