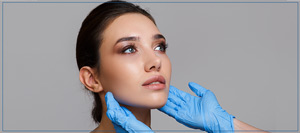 Jeuveau Injections Specialist in Lake Zurich, IL
Jeuveau is an

FDA-approved

injectable botulinum toxin treatment that temporarily reduces fine lines and wrinkles. It inhibits nerve transmission, causing the muscles to relax. Jeuveau is primarily used to eliminate crow's feet between the eyebrows and it may be appropriate for people with crow's feet, frown lines, broad jaws, and sagging brows. Jeuveau can help improve the appearance of many facial areas. If you want to give your looks a big boost, you have come to the right clinic! Jeuveau is available at Cara Mia Medspa. For more information, contact us or book an appointment online. We are located at 303 N Rand Rd, Lake Zurich, IL 60047.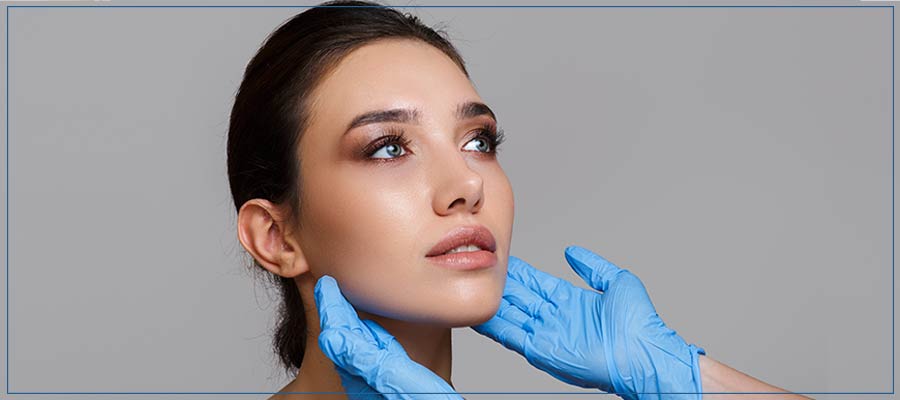 Table of Contents:
What is Jeuveau?
How does Jeuveau work?
What areas of the body can be treated with Jeuveau?
How much does Jeuveau cost per unit?
What is Jeuveau?

A new medical aesthetics treatment called Jeuveau temporarily improves wrinkles on the face. As a neuromodulator, Jeuveau relaxes the muscles that cause wrinkles on the face, thereby reducing their appearance.

Facial wrinkles are caused by repetitive, unconscious actions over time. You get laugh lines from smiling and laughing. The result of squinting is crow's feet. Frowning and furrowing your brow give you wrinkles on your forehead and glabellar lines.

In order to treat wrinkles, Jeuveau targets the muscles that control the actions that cause them. Through your nervous system, your brain sends signals to your muscles when you perform any of those actions. When your muscles receive the signal, they follow your brain's instructions. By blocking that signal, Jeuveau prevents your muscles from receiving it.

By doing this, you can relax your muscles and stop making movements that cause wrinkles. No conscious action is affected by Jeuveau, such as eating, chewing, speaking, or drinking. This simply puts an end to the movement.
How does Jeuveau work?

Jeuveau contains botulinum toxin, which acts on nerves that control muscle contractions. By blocking these nerves, the muscles do not receive signals from them. This prevents the muscles from pulling on the skin, resulting in smoother and less wrinkled skin. In Cara Mia Medspa, we give you the best, most natural-looking results by performing all neuromodulator injections, such as Jeuveau, Botox and Dysport.

With this treatment, your frown lines between your brows will fade, making you look younger and fresher. It is not uncommon for people to see results within 72 hours. You can expect results to last from three to four months after they are completed within about 14 days. Those with mild frown lines may use Jeuveau as a preventative measure to prevent deeper wrinkles from developing.

Following your Jeuveau treatment, you can resume your normal activities, but strenuous exercise should be avoided until the following day. The injection sites may develop minor bruises or red spots, but these will fade quickly. You can continue your day immediately after Jeuveau, which takes about fifteen minutes.
What areas of the body can be treated with Jeuveau?

As an injectable treatment, Jeuveau can treat glabellar lines (lines between the eyebrows) known as "11's." It can also be used to treat the forehead, crow's feet, smoker's lines, frown lines, teeth grinding, and neck bands.

Due to the fact that Jeuveau belongs to the same family or class of neuromodulators as Botox, Dysport, or Xeomin, it can be used pretty much anywhere those products are used.
How much does Jeuveau cost per unit?

It is best to understand the price of Jeuveau by the number of units required for the desired cosmetic result. Jeuveau units typically cost $8 to $16 per unit in the U.S. The cost is lower than Botox, which ranges from $10 to $20 per unit. The number of Jeuveau units required varies by individual and depends on the injection site.

As well as the actual cost of the procedure (Jeuveau), additional charges will apply for the time of the provider, supplies used during the injection process (gloves, needles, anesthetics), and facility fees depending on the location.

Note that the above price ranges are per session costs, and maintenance treatments will be needed in order to maintain the results. Staff at Cara Mia Medspa will provide patients with aftercare instructions and lifestyle recommendations in order to ensure they get the longest lasting results possible from Jeuveau. Jeuveau proves well worth the cost for many patients as it tends to last between 5 and 6 months which ranks relatively high among neuromodulator durations.

Jeuveau is available at Cara Mia Medspa. To learn more about the treatment, contact us or schedule an appointment online.  We are conveniently located at 303 North Rand Road, Lake Zurich, IL 60047.  We serve clients from Lake Zurich IL, Tower Lakes IL, Hawthorn Woods IL, Deer Park IL, Barrington IL, Kildeer IL, and surrounding areas.